The Start of The Essentials
This blog post contains affiliate links.
We've got to the end of January. And I haven't done a blog post...why is that? Partly because I've been working on another project, home schooling and generally just trying to keep my head above water with work, kids, dogs and everyone being at home together.
And because this year - more so perhaps than any other year - I"m not sure there's been as large an appetite as usual for embracing all things new season. Even in the sales - normally I would be perusing them with a vengeance but this year, the feelings of anticipation at what's to come and what we can invest in was definitely more muted.
But...from feedback I've received, whilst some definitely aren't in the mood for all things new, others want something to think about and want to treat themselves to alleviate the monotony and boredom. It IS going to be different horses for courses, so I've maintained radio silence for January out of respect for those who don't want to shop but for those who do... I'm back!
I think the main thing we need to focus on is things that we're not buying just for the here and now. We need to think forward as it's NOT going to be forever.
So if we do feel the need to supplement the wardrobe we currently have, we only buy things that we will be able to wear on the other side.
And first up - the humble jogger. So I'm not looking at your typical cotton jogger here. They're 10 a penny and can be found everywhere. I'm talking something that has a little more sartorial elegance and can be worn "out" and not just for active stuff. Obviously we're only allowed to go for a walk now but these CAN be worn later on with chunky boots - even heeled boots, a fine knit, a blazer or a trench or other smart coat and there won't be a whiff of exercise emanating anywhere from you.
First up - these are all under £40 - many very much under that and I will be doing another blog post later in the week of ones that are slightly more expensive but do offer a bit more variety.
For starters though - I've gone knitted and faux leather. Both of which I have, both of which I highly highly recommend. And you DON'T have to spend a fortunate At All!
New Look knitted jogger co-ord in oatmeal £22.99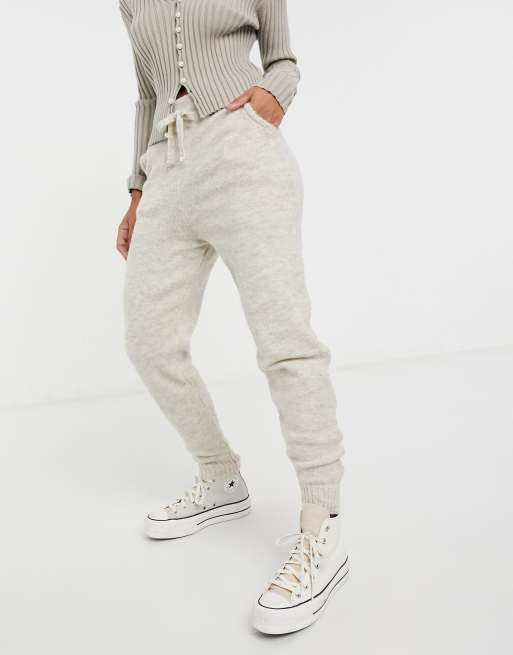 Cream utility style at H&M.
Lyocell Utility Joggers from H&M £24.99
Bargain now from ASOS.
ASOS Design Knitted Jogger in beige was £28 now £13.10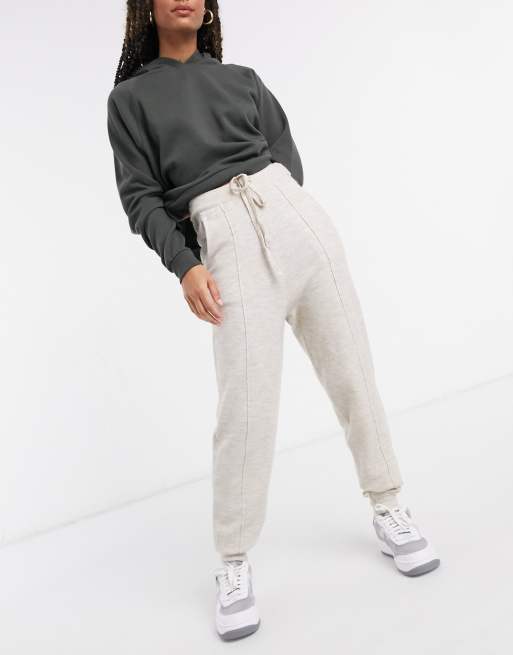 Which they also do in a very pale grey shade.
ASOS DESIGN knitted jogger in grey was £28 now £16.80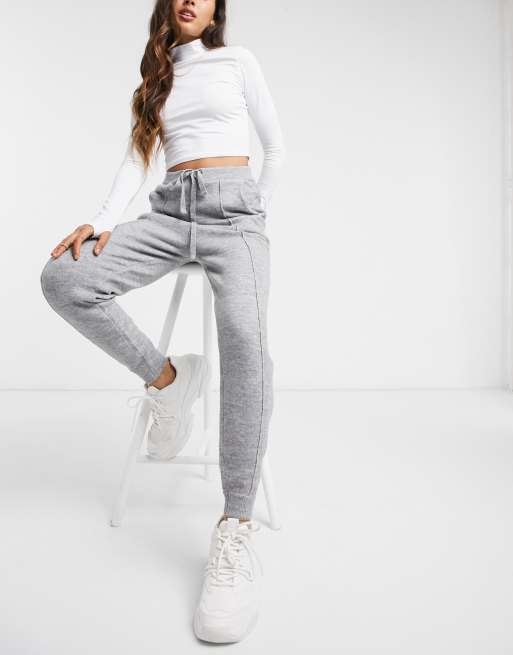 Pale Grey from Style Cheat - waffle knit joggers £20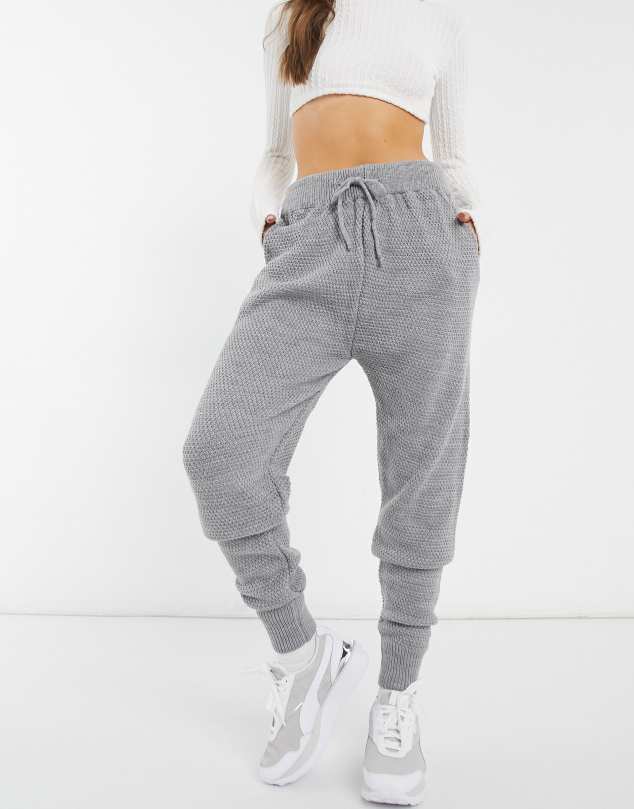 Which they also do in a pink...which can at first glance appear slightly saccharine but actually if you team with pale grey, charcoals, off whites and even black, it can suddenly be a lot more wearable.
Style Cheat waffle knit joggers £20
Alternative colour option now - mauve. Ideal if you're looking to change up your grey outfits - an injection of mauve will work perfectly.
Fine knit joggers in dark mauve from H&M £17.99 (matching hoodie also available)
A darker camel at Mango - again with a matching hoodie and a BARGAIN price tag.
Knit jogger style trousers from Mango £19.99
Two Tone in the sale at Cos.
Colourblock wool joggers were £79 now £39.50
In Olive... ASOS 4505 Yoga knitted joggers £25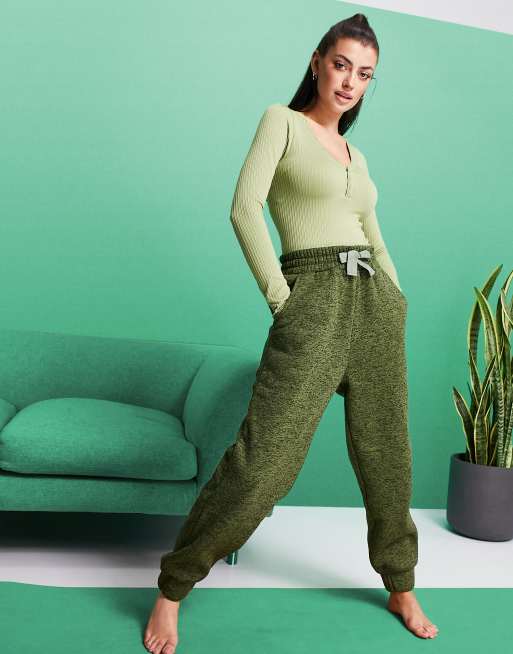 Darker Charcoal again at Mango £19.99 - absolutely love this look - matching hoodie as well, will be covering hoodies another day...
Tall in dark grey from Vero Moda £34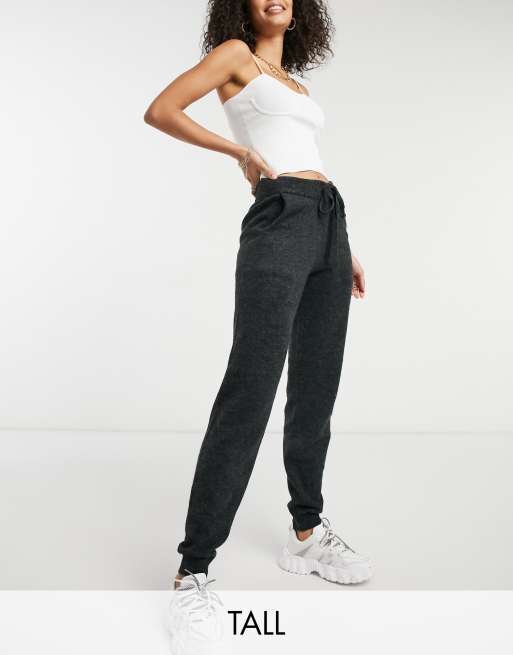 Leather Look Joggers from New Look were £22.99 now £17.20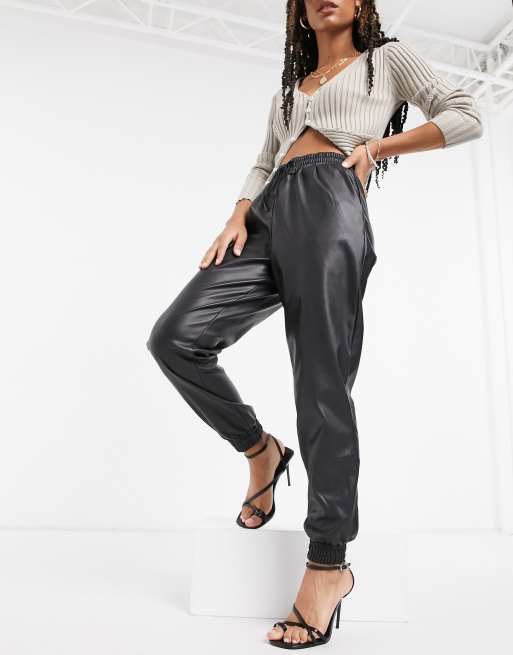 Which they also do in a Tall were £22.99 now £18.35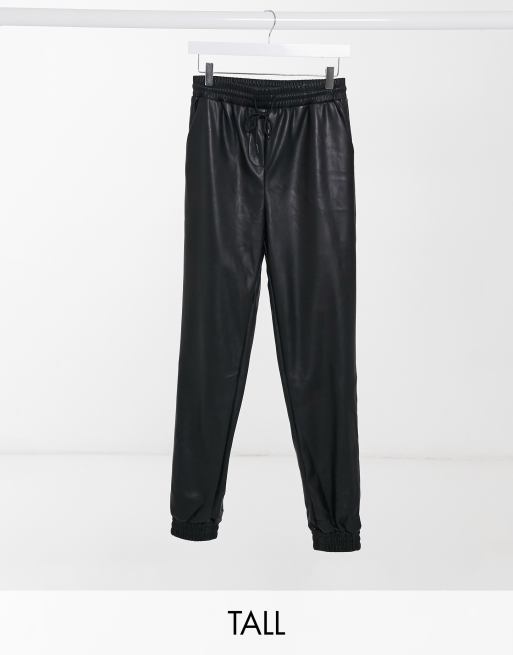 Or... if you would prefer an uncuffed pair, it's definitely worth looking at these from ASOS. Yes the picture is highly dodgy for anyone over the age of 24 but try and use your imagination as these are really really useful. I've had a pair from ASOS for about 5yrs now and wear them regularly.
ASOS DESIGN leather look joggers £25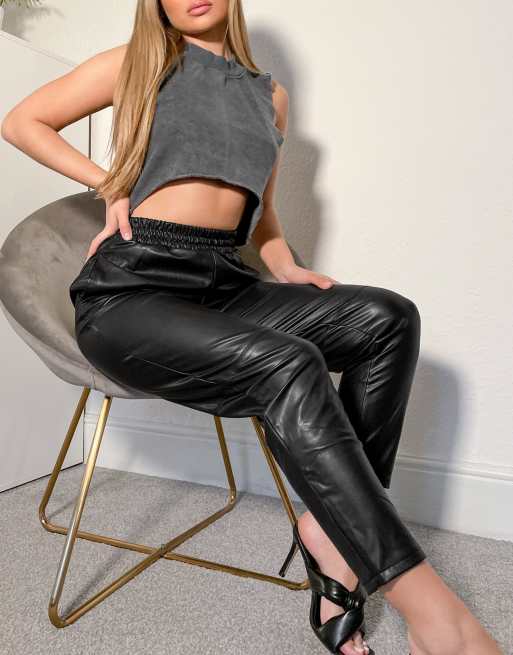 So in typical style it appears I'm no longer able to upload photos from my computer which is WEIRD but not remotely surprising considering my total and utter lack of any technical prowess. You can see lots of examples of me in joggers and how I style them over on Instagram- hopefully giving you some more ideas and inspiration of outfits you can create from things you already own. I will also be doing a styling session over on Instagam about different looks you can create from one set of joggers and a hoodie.
And I will hopefully be able to remedy the uploading issue and BE BACK with pics!
Lots more to come to help us be vaguely sartorially acceptable throughout this lockdown.