Loafing around
This blog post contains affiliate links
Yes that's a terrible title but surely it would be rude not to?
It's loafer time.
The sun is out (ish) and I can SMELL Spring so it's time for some loafer love. You don't have to bare the ankles like I do (fast walking puts pay to any cold feet or frostbite, I promise!) you could always wear socks.
We're heading into that time of year when it's difficult to know what to put on your feet. In-betweeny weather. Clearly not a proper fashion term but it pretty much sums it up, doesn't it? You're sick and tired of the boots (not me personally but...), it's not warm enough for sandals but you want something smarter than trainers.
There are of course ballet flats - there are also sling back courts (having a vintage style revival). But there are also most definitely loafers.
I invested three years ago and again last year in Gucci ones which I LOVE but you really don't have to spend that much on them at all.
Very VERY similar to the Gucci ones I have from Russell & Bromley.
Snaffle Loafer from Russell & Bromley £195
Snaffle Loafer from Russell & Bromley £195
KOKO loafers from Topshop £48
Stradivarius Black Studded Slip on Loafers £29.99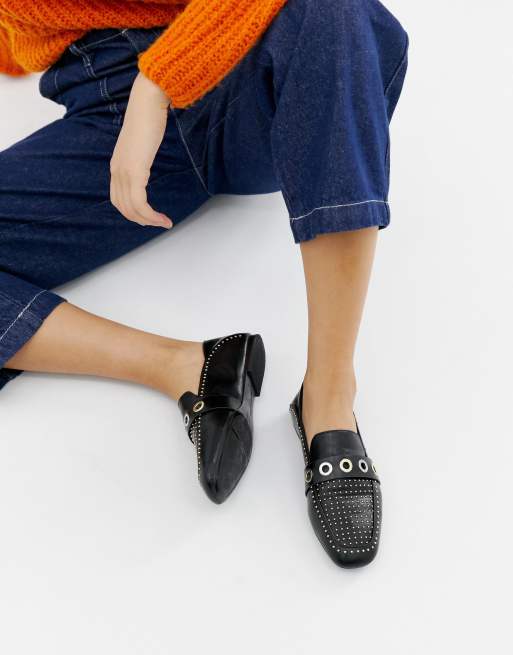 These are probably my favourite. The epitome of European chic. LOVE them. I think they look infinitely more expensive than their price tag. Although alas, they're not leather.
Miss Selfridge Woven Loafers £35
Leather suedette at New Look £19.99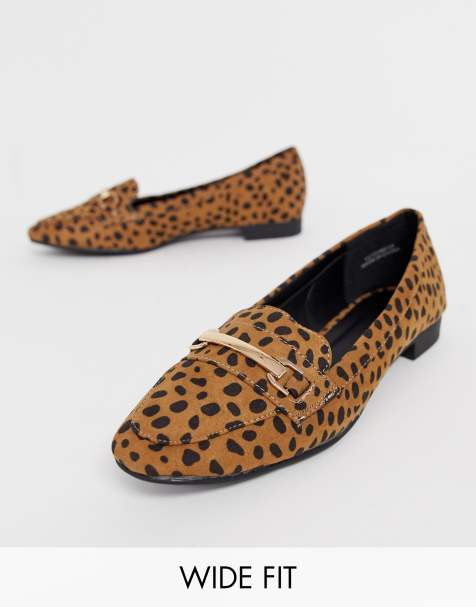 Backless now and yes, I wore mine today and that's my backless cherry broken for the year. Bring it on.
I bought these Gucci ones last year with a gift voucher I got from friends for my birthday.
These are a great alternative if you don't want to spend that amount though.
Mule loafer from Russell & Bromley £195
But there are others for a LOT less if you like the look.
River Island Backless Loafer with Knot Detail £32 These have a Bally vibe for me. They're faux leather but well - if it's good enough for Stella McCartney...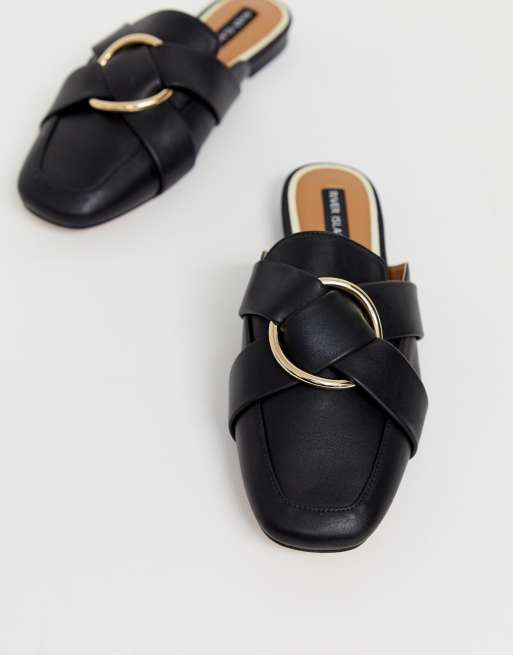 Dune London Gene Red Leather Croc Loafer Shoes were £60 now £40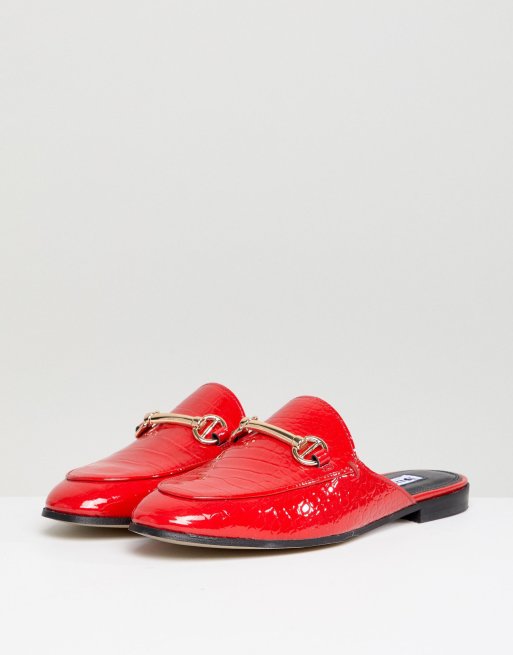 Black ones at ASOS DESIGN. £35
And now I've randomly got some men's ones which, if you're a size 6 or above are definitely worth looking at.
ASOS DESIGN backless loafer in tan £40 (and yes, these are leather. These are AMAZING!).
Here I am in mine from the last couple of weeks. Definitely getting my loafer on this evening. Going to a conference and will be on my feet for hours so these are a comfy must have.
Grey jumper - Jigsaw (GIFT - current)
Long Blazer - M&S (from part partnership 2yrs ago)
Jeans - M&S (sale ss18)
Loafers - Gucci (3yrs ago)
Bag - YSL at Selfridges (aw18)
Jeans - MiH (sale 4yrs ago)
Tee - MKT Studio (gift current)
Jacket - Zara (aw18)
Bag - YSL at Selfridges (aw18)
Loafers - Gucci (ss18)
Yay or nay? And if you don't like them why? And if you do - what's your favourite way to wear them? I appreciate that they're very marmite and I also think they are quite tricky to style. I shall be trying them with some more outfit options - all pics will be over on Instagram.