It is Top Gun 2 time this year...
This blog post contains affiliate links

... and so surely there is no better time to consider the jacket trend that shows no signs of going anywhere - the oversized aviator.

Now. This isn't going to be for everyone. It's definitely a "look", a nod to a more androgynous style and if you're not used to wearing this shape of outerwear, you may need to rethink the proportions of your outfit. Or just skip this look altogether.

For me - I will say I prefer a nipped in waist - a more structured shape on the top half of my body with volume from the waist down. But that's not to say I don't love being able to hide under an oversized coat - especially when the weather turns nasty.

However I'm used to a longer coat - being 5ft 10, I do find with a large shorter coat, I can feel slightly lollipop-esque - perhaps not the look one aspire to. Having said that though, for a more practical, outdoor outfit, these do come into their own.

Over leather leggings, a huge knit, chunky boots - these are a chic alternative to a puffer or parka. I also team mine with jeans, knits and boots - ideal dog walking garb and perfect for coastal or country jaunts (by the way - it doesn't matter if I call it a walk or a jaunt - teenagers still say no way....).

And the joy is that now, there are some great sales bargains around. I bought mine two years ago from Monki at ASOS and it's still going strong. The other time I wear it is over pyjamas with ugg boots to drop the kids at school or the husband at the station (no I do NOT get out of the car... believe me - best outfit ever).

So first up - possibly my favourite at TopMan. Yes there is no reason why you shouldn't buy the men's versions of these (ok maybe not appropriate if you're of a more diminutive stature...). Oversized supreme - I would just take a size down from what you usually wear.

Brown Biker Shearling Jacket from TopMan was £95 now £39



Next up a black shearling version although I have to say, I do prefer the brown...
Black Shearling Aviator Jacket from Topman was £95 now £30
Another brown faux shearling sale (darker this time) oversized number, again available in the smaller sizes from the men's section at New Look.
Dark Brown Faux Shearling Aviator Jacket from New Look was £59.99 now £30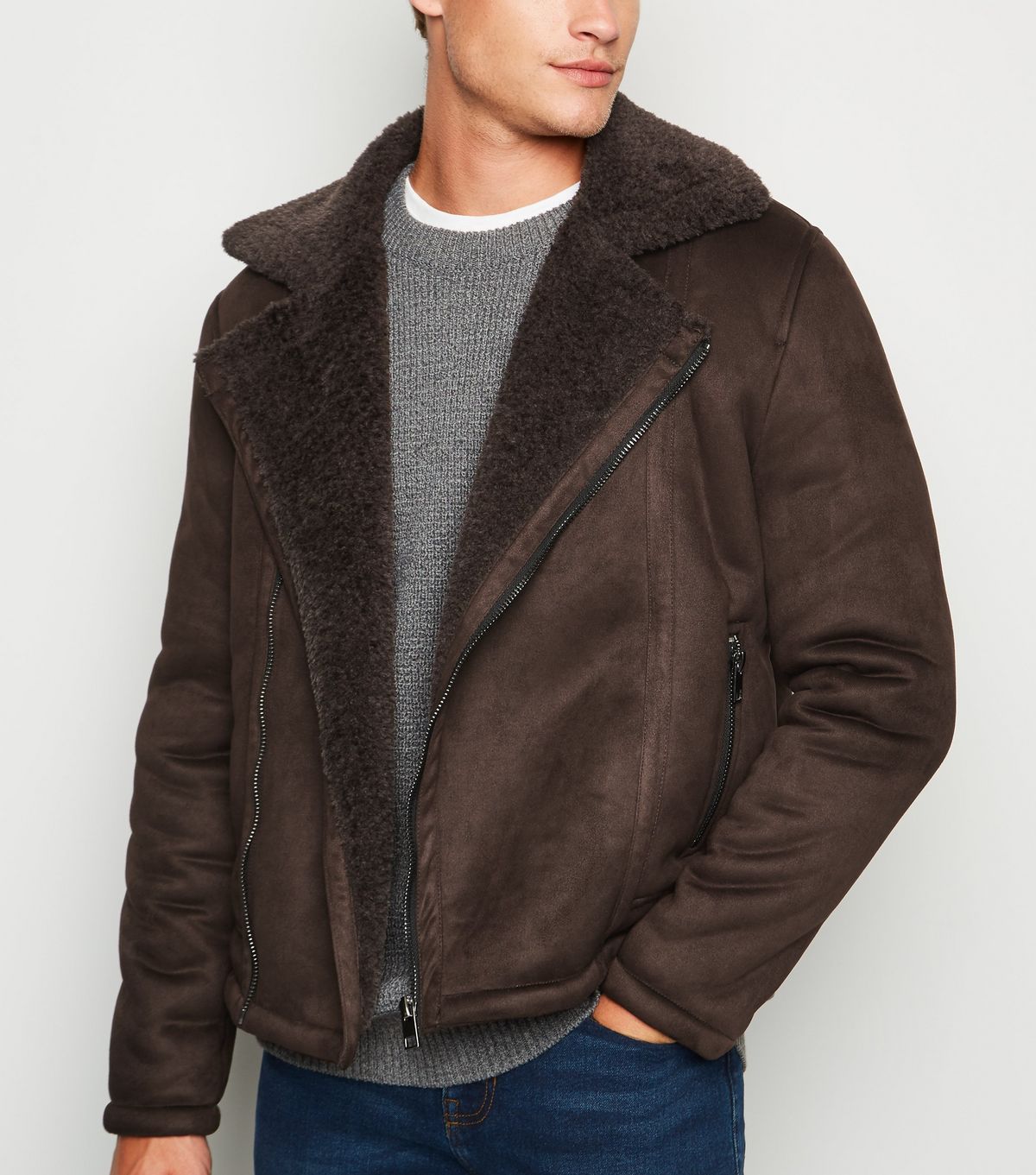 If you're looking for a classic black or brown then there are some lovely looking women's ones (mine is a female version). These aren't necessarily a bargain but they are definitely worth investing as they do last the test of time.
All the hearts for this one. Serious aviator love.
French Connection Filipa Faux Shearling Aviator Jacket £165
Oversized Aviator Jacket in brown from Warehouse was £89 now £60
Only aviator jacket in faux leather with contrast shearling from ASOS £75
There are other colours out there though - neutrals which might not fall under the classic banner but are definitely very versatile and will slot easily into most colour combos.
This one I utterly LOVE and would be my first choice.
Khaki faux fur trim puffer coat from River Island was £85 now £40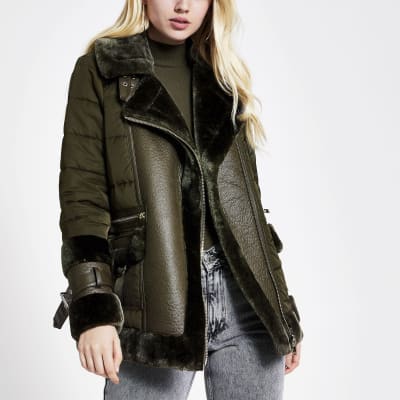 Another khaki version at Warehouse £90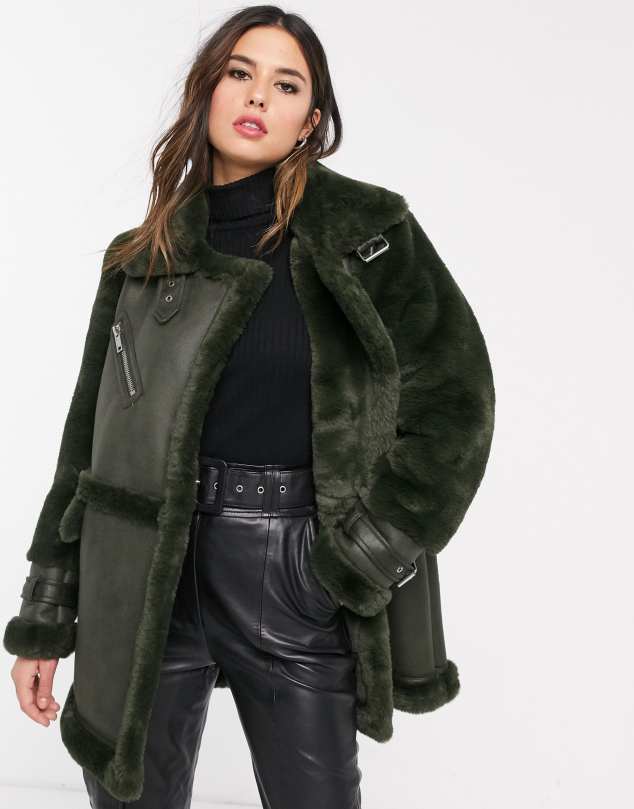 A smaller khaki version which doesn't really fit into the whole oversized aspect but I'm chucking it in as I love it and it would work so so well over a fuller maxi or midi skirt or dress. Ideal for balancing out those proportions but that's, as I type, a whole new blog to address!
Sunshine Soul Khaki Teddy Aviator Jacket from New Look £60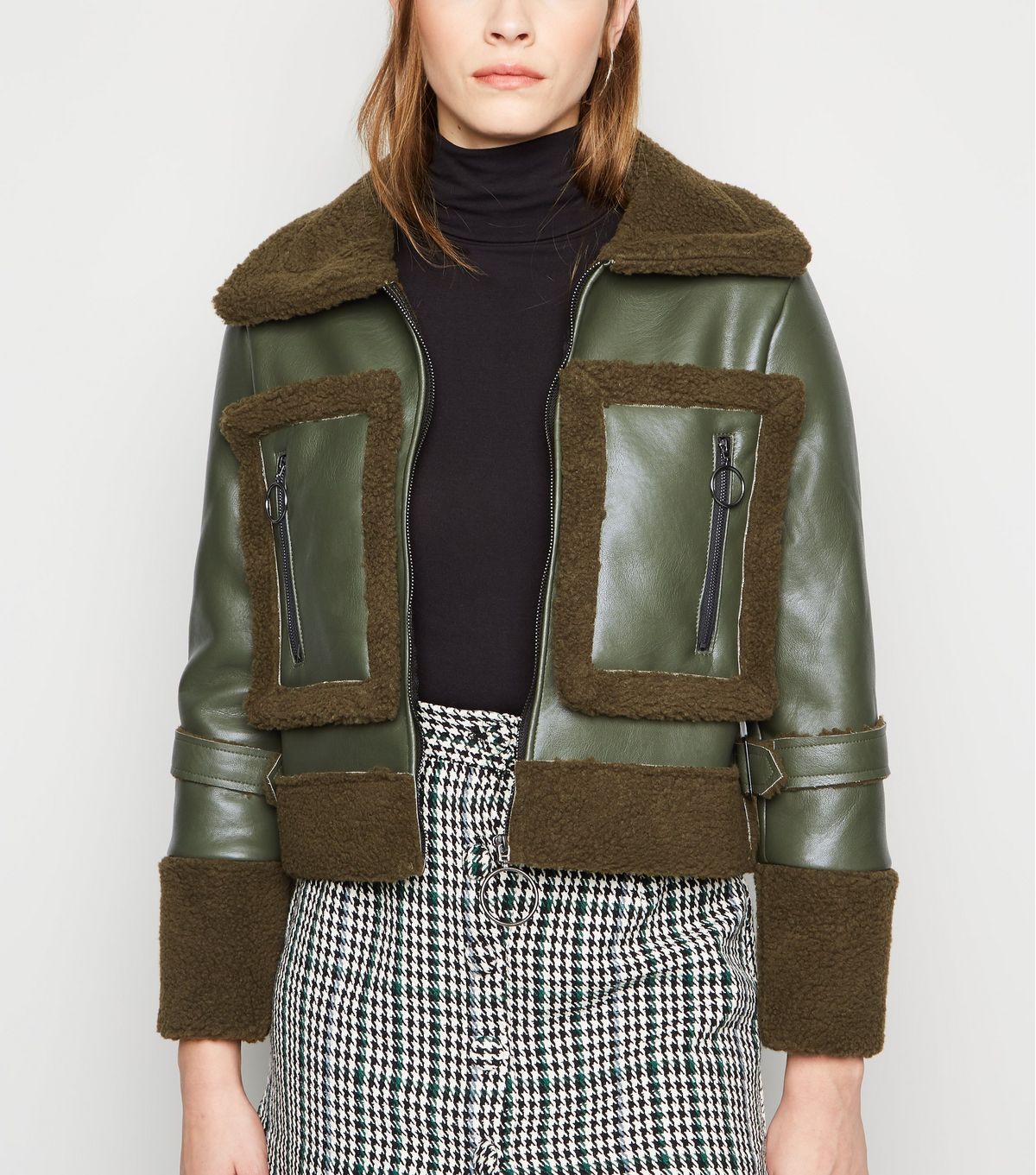 A grey version of the above Warehouse version that's also in the sale and was £89 and is now £60. A much softer version that the darker numbers.
And if you're fancying some winter white - this is on sale at New Look - a modern looking cream version.
Cream coated leather look aviator jacket from New Look was £55 now £41.99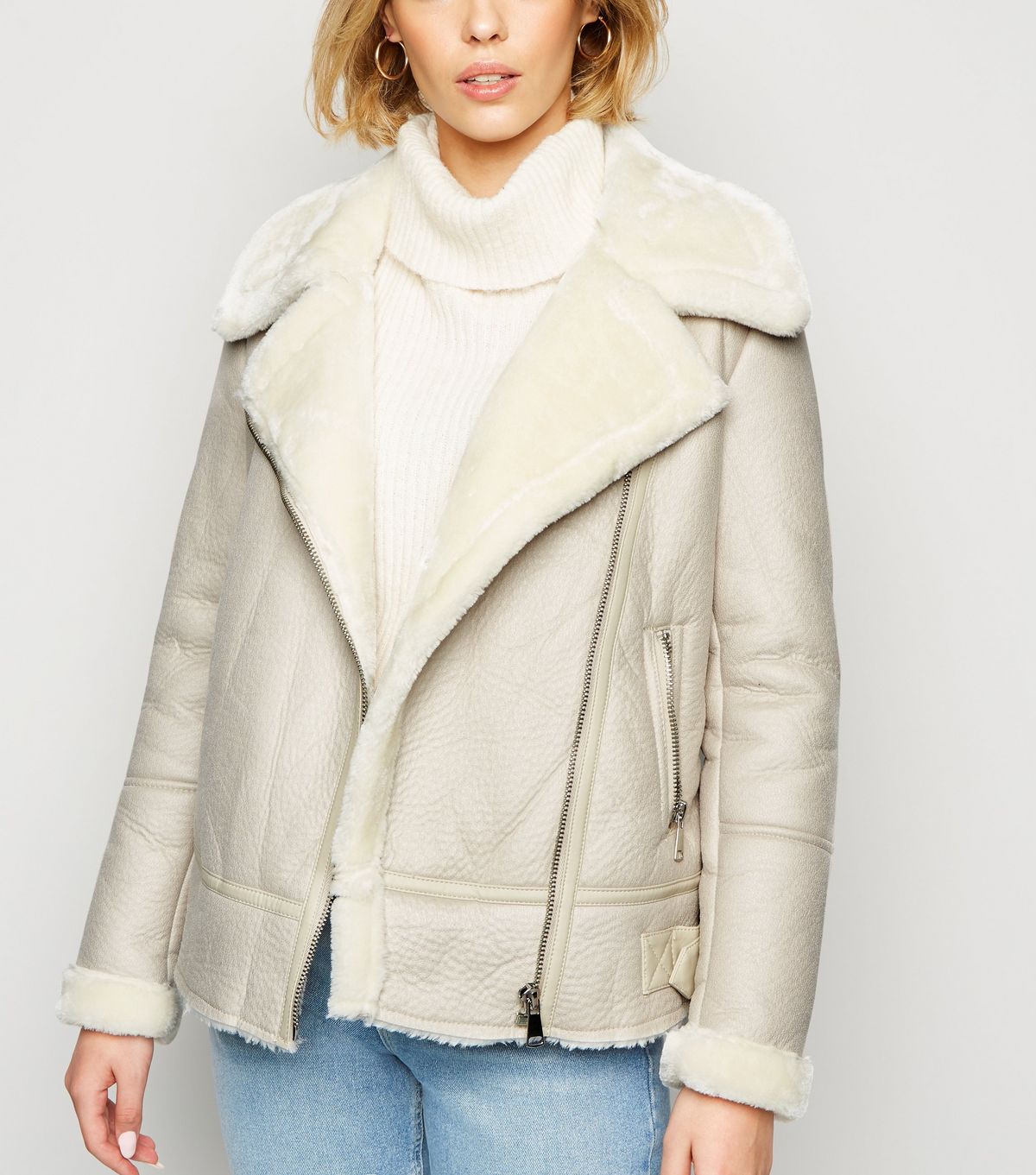 And finishing with another men's version from River Island
Borg lined aviator coat in tan from River Island at ASOS was £95 now £66.50
And here I am in mine which I've now had for three years and without fail, whenever I wear it, I am asked where it's from. It's the ideal jacket to wear on those chilly days when you want to layer large jumpers underneath - yes those jumpers which are the nemesis of pretty much any coat or jacket. THESE are the sorts of jackets that you need, if you wear these a lot.
I've also seen people layer them over a full outfit - they look amazing over a trouser suit for example.
Jacket - Monki 3yrs ago.
Coated skinnies - Boden 5yrs ago
Jumper - hush gift 5yrs ago
Boots - Zara aw19
Bag - APC from Forzieri sale ss19
So I have a LOT more up my sleeve for the coming weeks. Starting with inspiration from my old favourite - good Dr Nikki Alexander. I thought she was a bit off form in the first episode of this season's Silent Witness but she's back with a vengeance and a plethora of gorgeousness in the form of jeans, jackets and blouses.