It the F Word.
FORMAL!

So I've discovered this is a word that strikes fear into the hearts of women up and down the land. How to dress for a formal occasion. Without looking like the Mother of the Bride. And even if you are the Mother of the Bride you don't want to look like an old school "Mother of the Bride".

I am therefore going out on a limb over the next couple of days and throwing ideas out there that means you will LOVE the F word.

I want you to see it as excuse to invest in an amazing amazing dress (or outfit..) that you will wear again and again. And yes, definitely outfits as it's not all about the frock. I'm throwing in separates too. BOOM.

BUT I'm starting with the on trend but how to make it for weddings, Communions, Summer Balls and all things occasion dress. YES, you've guessed it, tis a maxi.

First up, should say, if you're looking for Royal Ascot then some of these aren't going to work on the shoulder front. But there will be plenty more on the way.

I'm going in...

Pippa Printed Pleat Maxi Dress from Issa £160 As I said, not an Ascot Dress but this would work perfectly well for most other formal occasions. Flat black sandals and a denim jacket and you're good to BBQ in this. Perfect holiday dress with flats as well.



This looks slightly more casual but it's actually the perfect example of how to dress up and dress down frocks to give them a totally different feel. Nude heels. Snakeskin strappy sandals and you're set to party.
Sleeveless and with pockets from Maison De Nimes £70
So thinking a bit outside the box with this one. I know, I know it sounds random but YES. If you don't like the formal, formal, if you're looking for something more bohemian but don't like full on fancy dress look - how about a kaftan? That will then serve you incredibly well on holiday. TA DAH!.
Lola Printed Kaftan from Issa £130
Slightly different - can't work out which one I like best? I actually think it might be the Holly one!!
Holly Kaftan Maxi Dress from Issa £130
And back in the game with plain colours. These dresses are incredible. Throw on a blazer and trainers for a cooler day. Sandals and it's the ideal holiday dress. Heels and it's occasion worthy.
Pom Pom Detail Maxi Dress from Biba £90
Or in yellow... to dress this up, I think leopard print accessories would look da bomb.
More floral loveliness for a steal at ASOS.
Emory Park Dress £38
Staying with a Summery floral vibe. Oh this is just insanely pretty. But warning... not bra friendly.
ASOS DESIGN ruffle dress £52
Wrap delight at Gestuz with 15% off at Coggles.
Gestuz Aia Flowers Dress was £200 now £160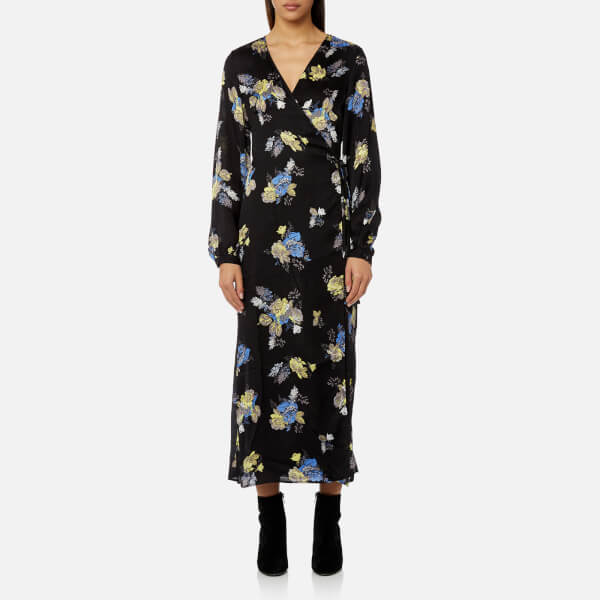 Print wrap again - to make these formal, just add amazing killer heels. Boots are the perfect option for a low key night out. Trainers and blazer makes this perfect for every day wear too.
Ganni Marceau Dress £190 from Coggles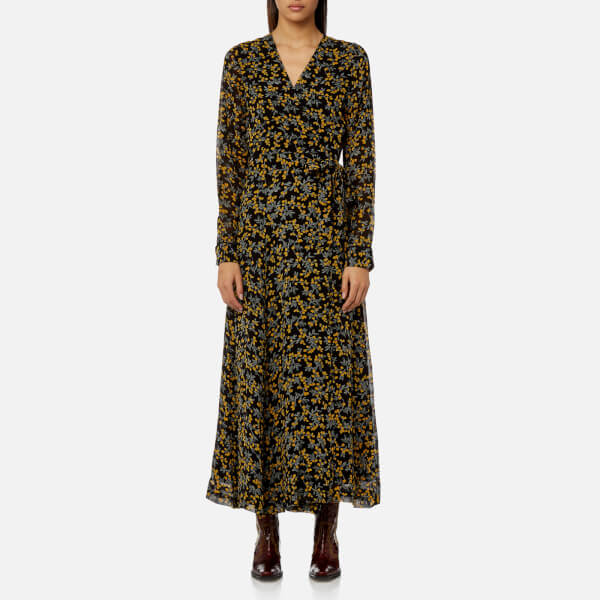 But my top dress is this one. Pretty, ethereal, elegant and unusual.
ASOS DESIGN Embroidered Maxi Dress £65
Now I could go on and on but I will return... I will also return with midis and knee length. And I shall be blowing the budget.
I've been asked about accessories loads so they are on the agenda shortly too.
And finally apologies for not having been around - a super busy week but there are blogs a plenty in the pipeline.
Yesterday I had a day off for lunch for one of my closest friends. And YES it was dress time.
Dress - Jigsaw (given to me by the lovely Erica Davies - a Limited Edition which sold out)
Belt - Topshop (ss17)
Shoes - Pretty Ballerina (gift ss18)
Oh and GOSH not forgetting shoes. I have flats a plenty on the horizon. Hands up who prefers flats these days? You can definitely file that under things I thought I'd never say. But there are such pretty ones out there, it's easy to ditch the heels.
Now is everyone looking forward to the wedding. To THE wedding? I am. However shall I tell you what I shall be doing from 9.15am to 2pm? Sitting in Chatham Magistrate's Court with the 13yr old in the Regional Heats of Mock Trials. Anyone care to explain what they are? She has told me and I *think* I get it. Actually I'll be able to full you in as I've already been told that mobiles are NOT allowed. *weeps*....