So who else is a flat convert?
Has anyone else noticed that they are wearing a lot more flats than they ever used to?

During the day - yes definitely - with the advent of trainers over the last couple of years, it's certainly much easier to adopt a flat look.

But in the evening??

This is something new. And blooming MARVELLOUS. Comfort. Ok so now I sound like a true geriatric but there is something deliciously decadent about changing up your look whilst essentially wearing your slippers to leave the house.

We're going to talk shoes and sandals... not necessarily sandals that you would wear to the beach although I might as I have totally bought into the "don't keep anything for special" way of thinking... go on.. try it!

So starting with the sandals.

CALL OFF THE DOGS! Who needs heels with sandals like these?

Flower appliqued sandals from Mango £49.99



Embellished sandals at River Island. Perfect combo of casual and dressy.
Black gem embellished mules £35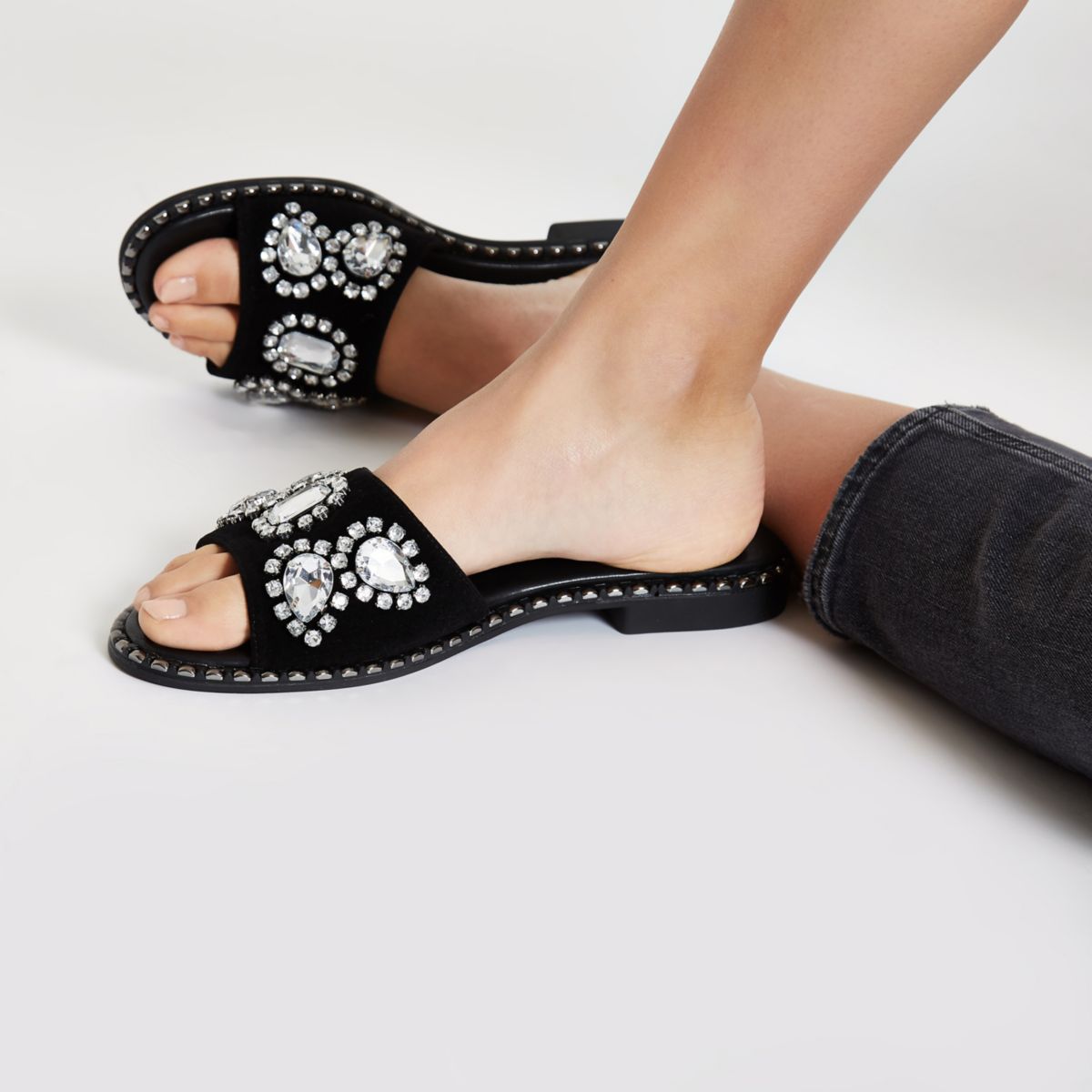 Full on glamour at ASOS.
ASOS Fairlight Leather Embellished Flat Sandals £25
Slightly more subtle.
ASOS DESIGN Fixing Leather Flat Sandals £22
Bow Leather Shoes from Mango £35.99
Staying with yellow.. I happen to think these are the most beautiful shoes I've ever seen.
Otter Yellow Flat Slip on Shoes form Kurt Geiger £120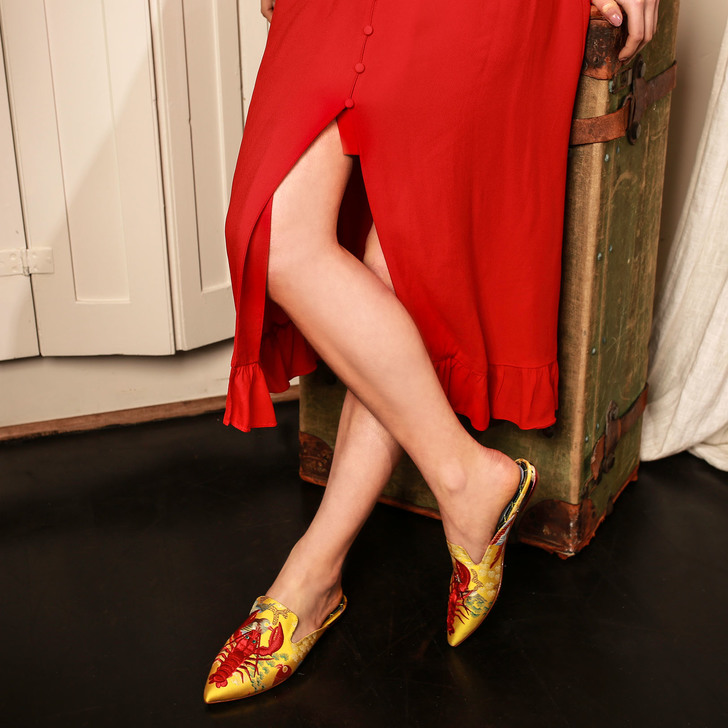 There are white ones but it's the ones above that have won my heart...
Otter White Flat Slip on Mule £129 from Kurt Geiger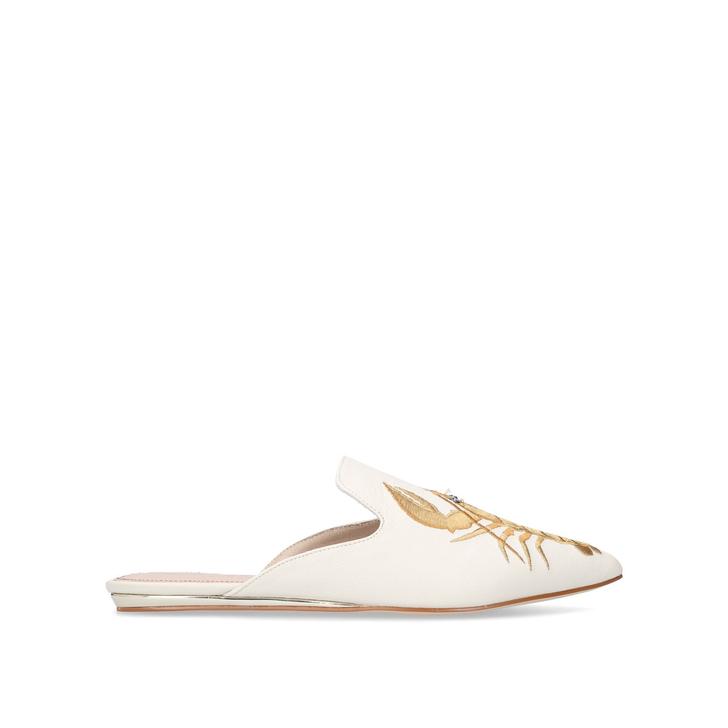 Embroidered Shoes from Mango £59.99
Sequin bow mules £59.99 from Mango The ultimate in out out shoe goals. That can also be thrown on with a pair of jeans, tee and blazer. Or a maxi dress. Or a midi skirt. Wear them every day.
Upping the ante with some jewels. A pair of these would transform a plain black outfit. For work. For play. Can you tell I am absolutely buying into this concept?
Pia Flat Mule in Grey £129 from Kurt Geiger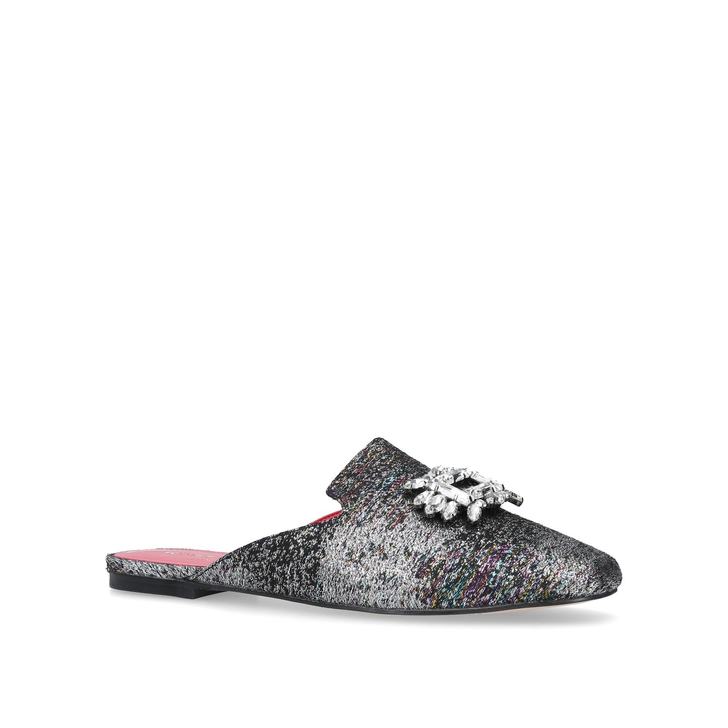 And then ALL THE JEWELS!
ASOS DESIGN Madagascar mules £35
Now I know I'm going very mule heavy today but it is the Summer and so there aren't that many shoe shoes around.
Kita Silver Flat Slip on Mule in Metallic from Kurt Geiger £139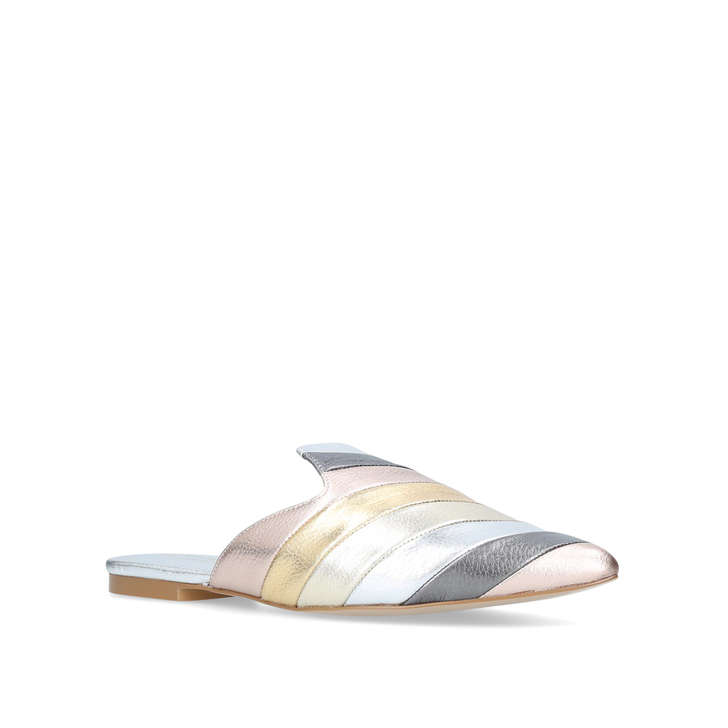 And as if by magic.. here I am today and Wednesday wearing perfect flats - one pair of which I've had for about five years and are still going strong. And the other pair are new this season and have been worn more times than I can remember. During the day and out at night.
Skirt - & Other Stories (ss17)
Top - Zara (ss18)
Bag - Loewe at Matches (ss18)
Shoes - Anthropologie (4 or 5 yrs ago)
Skirt - Alice + Olivia from Selfridges
Top - Goat (gift ss17)
Shoes - Pretty Ballerinas (gift current)
Bag - Loewe from Matches (ss18)
Sunglasses - Victoria Beckham from Bicester Village (3yrs ago)
So I am off out tonight... in heels. DOH!
Tomorrow I am definitely going to be back with the tops with sleeves blog that I've been working on. Some absolute gems that I've uncovered. Not to mention tote bags.
I'm super, super sorry I haven't been around the last couple of days - we're limping to the end of the term and my 11yr old is in Yr 6. Anyone who's been through the end of the school shenanigans will know how totally and utterly life consuming it is. Plus, bless him, it's a whole new ball game if you have Asperger's BUT he's coping surprisingly well. However I'm sort of (very) broken....!!
Hope everyone has had a great week. I should also mention that I've been seeing some new season collections (yes... Autumn/Winter) and...dare I say it... I'm suddenly all about the sleeves? I think I'll probably do a round up of the dregs of the sales this weekend. Would be rude not to.. you never know what you might find!