It's the one in not very often, folks.
Yes, it's beauty time. And since I haven't done one since the beginning of the Summer, I figured a blog on beauty related things was overdue.

Yet again, I feel I should point out for those who aren't aware, I am a complete *farty* when it comes to beauty. To say I am no expert is an understatement. And to say it's something I don't relish spending money on, is also very true.

What has been making me happy over the Summer months? Also rather apt, as I shall be making use of some of these next week when we head off to Florida.

Starting therefore with my find of the Summer and that's a fake tan. A temporary, wash off fake tan. These have come such a long way compared to the versions I remember from twenty years ago which would rub off on the nearest person you happened to bump into. Far more longevity, super natural colour and ridiculously easy to apply.

It also appears that I am the last person to know about these. I picked one of these up in Ireland way back in the Summer and started waxing lyrical about it to anyone who would listen. And every single bugger replied "oh I've been using that for forever. It's amazing. Use it all the time". Well thanks for sharing guys.

So Public Service Announcement - get yourself some of this. I even now apply to my ankles if I've got flesh on show. Takes all of 30 seconds, genuinely. And yes - all tell me you knew about it before and have been using it for years.

Rimmel Sunshimmer Water £6.99 was £5.24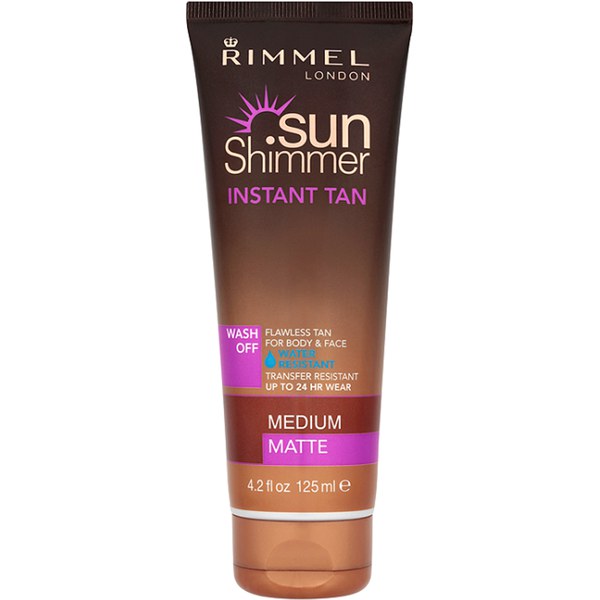 Then onto lipsticks. The perfect pink lipstick. Light, moisturising, obviously not green. Works to the shade of your own lips so is guaranteed to suit. Has become my every day lippie of choice.
Lipstick Queen Frog Prince £22
And the perfect red. I should possibly pre empt this by saying it's not if you want a full on red red. This is a red lipstick for people who didn't think they could wear red lipstick. It's verging on sheer but you can layer up for a deeper look. The only thing I would say is that it doesn't have the longevity of a more pigmented red but it's more moisturising and less drying than most others I have tried. It's apparently Lipstick Queen's best selling lippie, which says it all.
Lipstick Queen Medieval £22
Staying with beauty and my other must have, time saver product is something I use every day. Now I did stop using it for a while as I read a scaremongering article about it turning blue eyes brown or something and my eyelashes returned to being stumps. I then did more research (as in I googled a couple of things... and read the ones that looked positive. Isn't that what research a la google involves these days?) and there really doesn't seem to be anything that indicates anything dodge.
It's also now available from Feel Unique which means you can get a discount on it (there's almost always one available online) and don't have to pay P&P like you do at QVC.
Revitalash Advanced Eyelash Conditioner £69 This really really works. You don't think it's going to and then overnight at 4 weeks, you have eyelashes on speed. Amazing.
I am a complete fragrance whore. In the nicest sense of the word. And this is my current pong of choice. I first discovered this at Penelope Chilvers, where she brings it back in bulk from Spain but alas they don't sell it online (in store they have the most ridiculously handy little 30ml plastic bottle for £5 which is perfect, perfect handbag size). If you like a citrus, zesty fragrance, you simply have to try this. It's completely unisex, I have had more than a couple of people ask me if it's a Tom Ford fragrance. Honestly, it's sublime.
However I have just ordered this size for my holiday.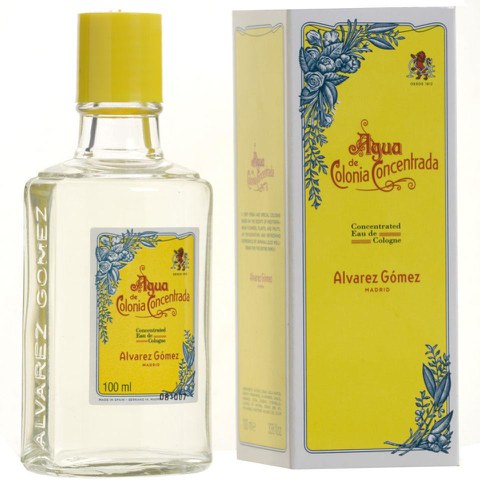 Now I did try in Liberty's, the body lotion and body wash and it did smell gorgeous but it randomly didn't smell the same to me. As I'm going on holiday, I am also going to be treating myself to the Deodorant.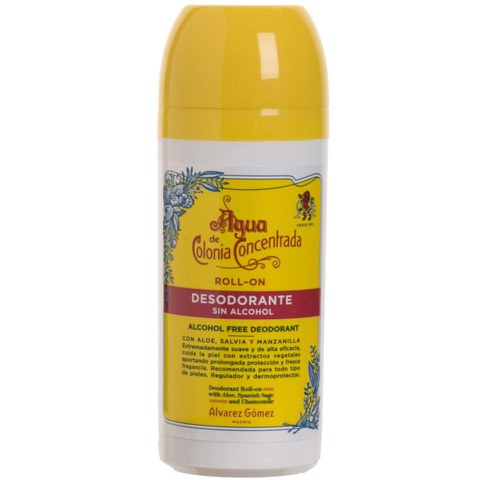 And the other fragrance that I have been loving is a Jo Malone one which I discovered either at the back end of last year, or the beginning of this and I can't remember if I've shared. The thing about Jo Malone is, as much as I love it and have worn it for 15yrs now, it has become rather ubiquitous.
But I have never ever come across anyone else wearing this scent (other people clearly do as it can't just be me who buys it!) and is always commented on when I wear it. What does it smell like? Hmm, it's a fresh, woody fragrance that is definitely on the unisex side as opposed to anything vaguely floral. I also think it has a hint of spice to it which is why, for me, it comes into its own in the Autumn.
Jo Malone London Earl Grey & Cucumber £43
Also available in 100ml for £86
Hair wise. This. Nothing else to be said - it's amazing. I have recently had an Olaplex treatment but honestly, I think this is a better investment.
Aveda Damage Remedy Intensive Restructuring Treatment £29.50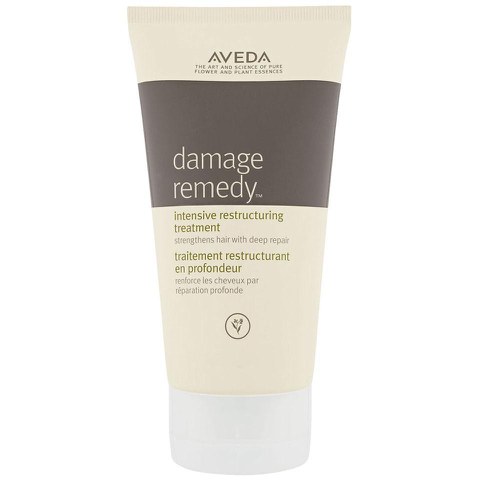 I'm also always asked about how I've been curling my hair. I used to use the Babyliss Curl Spitty out thingy but gave that up in favour of one of these. Miles quicker and I think gives a better wave on shorter hair.
Staying with hair - these are sold by a lovely lovely friend of mine, Cathy who owns the wonderful Alice's Wonders. I need to order these in bulk. For me and the 12yr old to stop her stealing mine. Anyone else has a daughter who does this?
Dark Hair Elastic Sets from Alice's Wonders £2 a pack
Or the grey/silver/turquoise hair bands £2
But the three things that genuinely make a difference to my feeling of personal well being (I would love to say one of them is avocado but it so isn't) are perfume (covered above), Botox and candles.
A random concoction but one that works. I mentioned the big B way back in May, but I do think it's something that we should discuss every now and again. I am super happy to admit that I adore a Botox jabbing (pretty sure that's not the technical term but we've already established that I'm no expert on these things). As I mentioned last time, it just takes five years off you. It does something that no cream can, in 10 minutes. And for me, lasts 6 to 8 months. Which does depend on the individual but amongst my (many) friends who have it, this seems to be the norm.
Everyone I know uses the supremely amazing Dr. Ellie Holman who works in London and the South as well as in Dubai. I will admit I have only used her so cannot compare to others but the reason I love her (and I know that others say the same) is because her treatments are so subtle. She is so talented at making you still look like you - just an improved you! When I think of what I used to spend on creams and now - I just use my beloved Emma Hardie products now - I'm randomly saving money. And my skin has never looked better.
If you are thinking of having it, but aren't sure, do ask any questions here or get in touch with Dr. Ellie. Contact details are on this link.
And finishing with something that I'd much rather spend my money on and makes me feel far better than any face cream - my beloved candles. An instant mood enhancer. To some people it's a new eye shadow, to me, it's a candle.
Currently 15% off my favourite range which is Brown and Drury with the code TakeKat15. There are two new fragrances in the Heritage of Warwickshire Collection.
The Tudor Candle at £25 and also The Warwick Candle also £25
These are both perfect Autumnal scents although, as I always say, my favourite is still the Restoration. I am a complete candle addict and one of the things I love about these candles is that they are so different from other candles on the market. So many of them smell so similar but the Brown and Drury ones really do have a unique scent. The second thing I love about them is the refill service that they offer. See website for details. Highly recommended (if you don't like an Autumnal woody fragrance and prefer something fresher and more zesty, you must try the Siciliano). And no, I have absolutely no affiliation with Brown and Drury at all - I merely came across them through Instagram!
So I'm off to light my candles (I think I may be justified in cracking out the Winter Spice...) and catch up on Strictly with a pizza and a glass of prosecco (I have just discovered the mini mini bottles - how did I not know about these before?!).
We had the most fantastic day at Bluewater - sushi, cinema and some shopping. One of those days when everything was just perfect. Except for me not buying anything. Yes, you read that correctly. Although I was looking for jeans. Which isn't proving to be remotely a depressing experience. No, not at all. I will fill you in on another day as the saga continues.
Black cashmere jumper dress - hush
Leopard coat - M&S
Dre jeans - Rag & Bone from Cocaranti
Susanna boots - Chloe
Half moon bag - APC
As always I would love to hear your beauty tips and any must haves you've come across recently. Like I say every time, I am absolutely no expert in this area and tend to stick with what I know!