It's a left field one from me
That's because it's a beauty one. An exceptionally rare one for me as I don't remotely proclaim to be an expert in this area at all. I have an embarrassingly pathetically stocked beauty stash. It's tiny.

I do get sent the odd thing but genuinely, it takes something very impressive to drag me away from my old favourites.

I'm always being asked what I do use for various things and I've promised a couple of people that I would do a round up of my favourite beauty products. There are some new additions but mostly these are my very own Hall of Fame products.

Starting with one that is new in - shampoo and conditioner. This was recommended by the wonderful Caroline Hirons (a true Beauty Goddess) and it's as good as all the shampoos and conditioners that I used to use which were 3 times as much. And the best thing - a totally SLS free product.

OGX Hydrate Defrizz Kukui Oil Shampoo £6.99 from Boots but on 3 for 2 at the mo.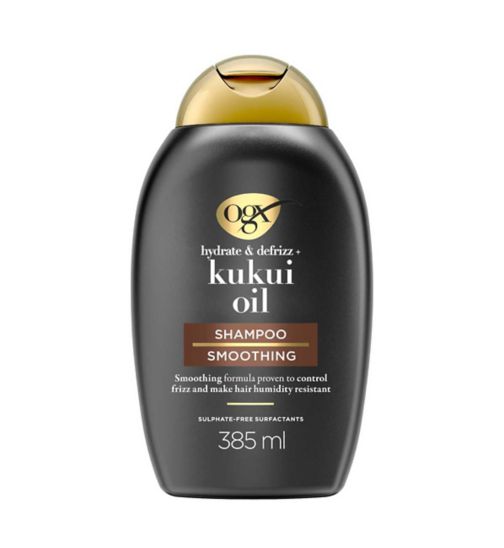 And the conditioner again £6.99 but on offer at Boots.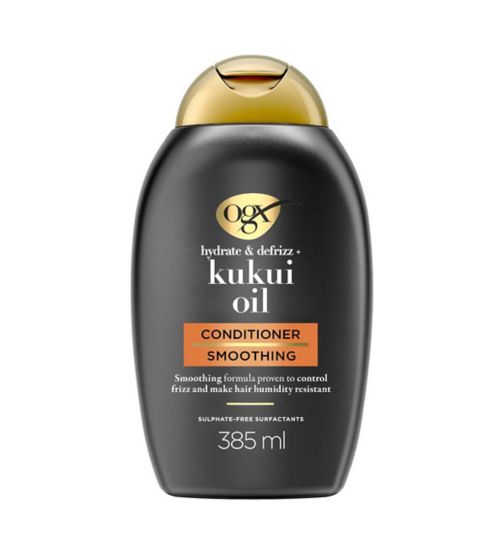 Again new - a new oil treatment product which is the best I've used. Now this isn't cheap (I nearly threw up when I saw how much it was when I went to pay) but I reckon this will last me till my kids go to uni. It's huge and you use the tiniest amount. And genuinely do only use the tiniest amount as the only solution to using too much is to rewash your hair. (been there, done that, sworn)
Moroccanoil Treatment £31.95 from Feel Unique
Whilst we're talking of luxury products - my next new product is one that isn't cheap. I won this on the raffle at a school function and I love it. It came with a milk bath product thingy which I have to say I don't rate in the slightest but the exfoliator is Amazing.
Elemis Sp@Home Skin Nourishing Body Scrub £29.50 This is the biggest treat ever (I'll be totally honest, I didn't realise how much this was and I will be using it slightly more sparingly in the future.... it needs to last at that price!)
It did remind me that my favourite exfoliator that I haven't bought in ages but I used to adore was the Incredible Spreadable Ginger Scrub from Origins. However this is £25 (I swear it wasn't that much....) so hardly a comparative bargain. But I've never found a cheaper one that really works as well. Any suggestions?
Has anyone tried the Champneys Spa Treatment Salt Scrub? £12 and on 3 for 2 (so you could have three of these for less than one of the above....) I used to use the Sanctuary one, also from Boots but it was only *ok* and I couldn't stand the fragrance. All recommendations gratefully received please.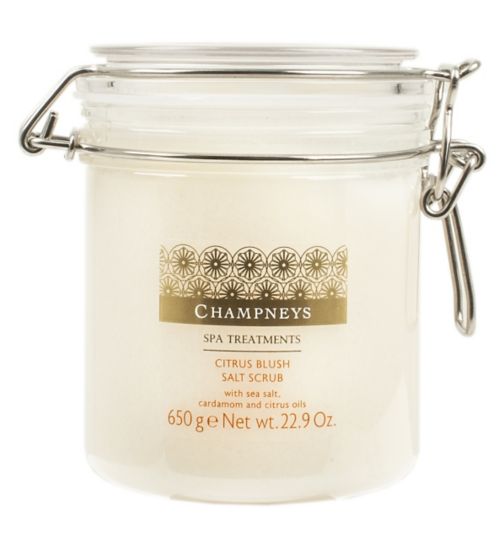 The last new product that I adore and can't get enough of are more stick on nails. Or should I say glue on, as I use a nail glue as opposed to the tabs you get in some of them. I promise you, these don't harm your nails at all - at the very least compared to the gels which (and it didn't matter which brand I tried - I really did try them all) trashed my nails.
Broadway Nails - Natural Deceptions from Superdrug £7.65 I file these so that they're round as I'm not a fan of the curved nails. These are short and subtle. Pure elegance as opposed to Made in Essex specials.
Finishing with some of my beloved favourites that I couldn't live without and in Summer that is first and foremost my products of the fake tan variety.
Top fake tan for me is the Cocoa Brown Mousse at £7.99 from Superdrug As good, in fact I think perhaps better as it fades more evenly, than St Tropez and less than half the price. One thing I would say is don't wash it off after an hour or even three hours. I have heard of people having a problem with it not being dark enough if they've done that. I put it on in the morning after a shower and go - I don't bother washing it off at all (yes MING alert - I do eventually obviously....but just not a couple of hours later).
And for my face, there is nothing better than the Chanel facial self tanner which I have used for more years than I can remember. It's amazing.
Chanel Soleil Identite in Intense Bronze. Cheapest place I've found it is from All Beauty at £27. It lasts for absolutely ages and I would say is probably my top beauty product. It genuinely makes your face look like it's been airbrushed - it has scarily magic capabilities.
I recently had an eye flare up of my eczema due to using a whole load of different cleansers I was asked to try and the only way it went away was going back to my tried and tested eye make up remover and cleanser. I now refuse to use any other cleanser on my face. There is nothing that comes close to either of these in my book.
Lancome Bi Facil Eye Make up Remover £19.95 at All Beauty (cheapest place I've found it)
And the simply perfect, nothing can come close - Emma Hardie Moringa Balm £38
So what do I have on my list of must try things?
Firstly, I've stopped using the Revitalash as I had read some disconcerting things about it but have heard better things about the Mavala Eye-Lite which also claims to lengthen lashes. The fact it's approx a sixth of the cost is also rather appealing. And it gets great reviews.
Has anyone tried it?
Mavala Eye-Lite Double Lash now £11.70 from Feel Unique
I'd absolutely love to hear about your beauty Must Haves - especially ones for Summer. I'm sure I have loads more (actually I'm not as I'm woefully slack on the whole beauty regime) but the ones that I seem to use regularly, I've definitely shared.
Another little secret I'll let you in on - my new top. Yesterday I had to go to Sainsburys to get some new boys school socks. None at M&S, Florence & Fred or Waitrose so my only other local option was the not so really near at all Sainsburys. This was to prevent a nervous breakdown (on my part) over Sockgate. WHERE do they go? The other morning we literally couldn't find one pair of socks - sod that - we couldn't find any socks (at the time I couldn't have given two hoots if they were matching or not). So I was on a sock mission.
And whilst I was there it would have been rude not to scoot around and see if there were any gems. Usually I never see any but then, hey presto I saw this top and thought this would be perfect for Sports Day and all those occasions when you're out in the scorching sun, zero shade and (shallow alert) want to avoid the obvious strap marks. (ok so on reflection this is only Sports Day and the Summer Fair but at least I have a top for next year as well). Beyond thrilled with it.
Linen embroidered top - Sainsburys
Cognac Cross body bag - Campomaggi
So I'm at home with the kids tonight whilst The Husband is out at a Beer Tastingthingy. Tomorrow - super excitingly, I have been asked to be a judge at the Young Fashion Designer of the Year UK (the Southern counties). Which means himself is on Daddy Day Care and the kids are going to try out their Summer club at The Maths Factor - LAST chance today to get the 3 month Summer club for £9.99 - offer ends at midnight tonight... before they can play on the Xbox to their hearts content. Win win for the big man.
Hope everyone is enjoying the sunshine and please share your best beauty secrets!