Totally justified
I'm going off piste today. It's Winter, it's Christmas, so the obvious choice for a blog today is a t-shirt.

Bear with. (the husband goes bananas when I say this. Pet hate. Clearly I am therefore drawn to saying it more than I would normally...)
There is method in my Spring clothing madness. Well for a start the weather is ridiculously mild. It's actually warmer now that it was when I was in Ireland back in the summer. But also, it's the perfect antidote to all those party party outfits. When you've had enough of full on festive, nothing screams Bah Humbug than a rock chick tee. Maybe under a sequin jacket. Just so people don't think you're actually Scrooge...
I have been meaning to a blog on these for ages. From back in October when we went to Hollister in Florida and I swooned over these. To say they were lost on the 12yr old were an understatement.
Girls Band Graphic Tee £14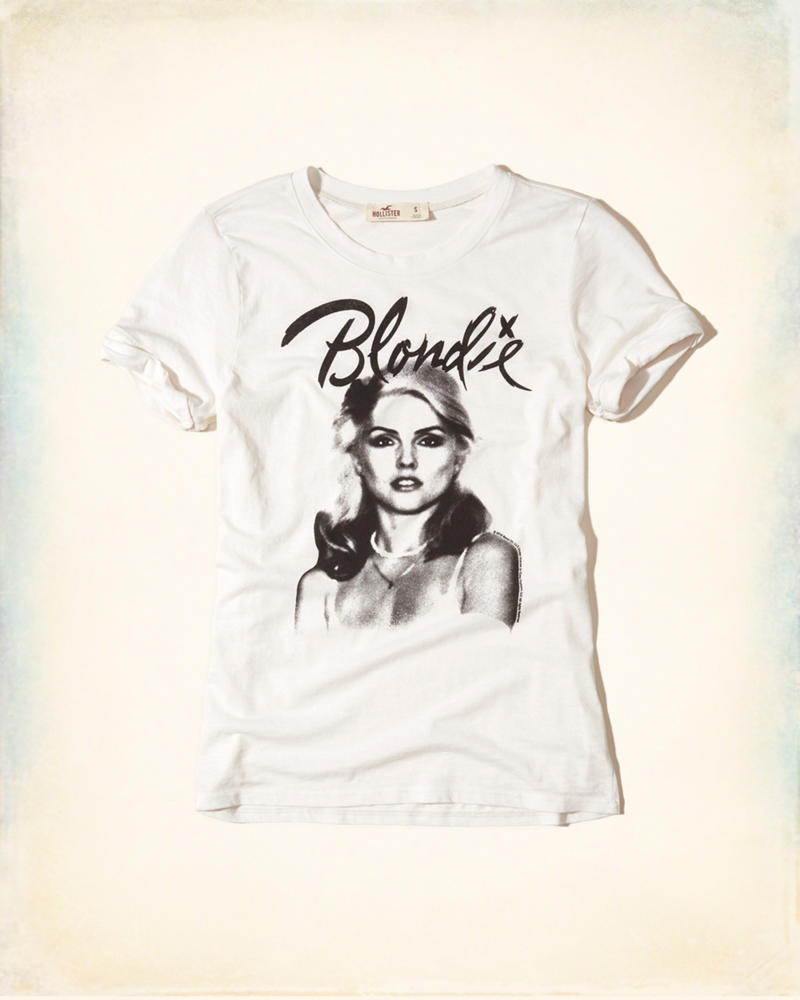 Kiss version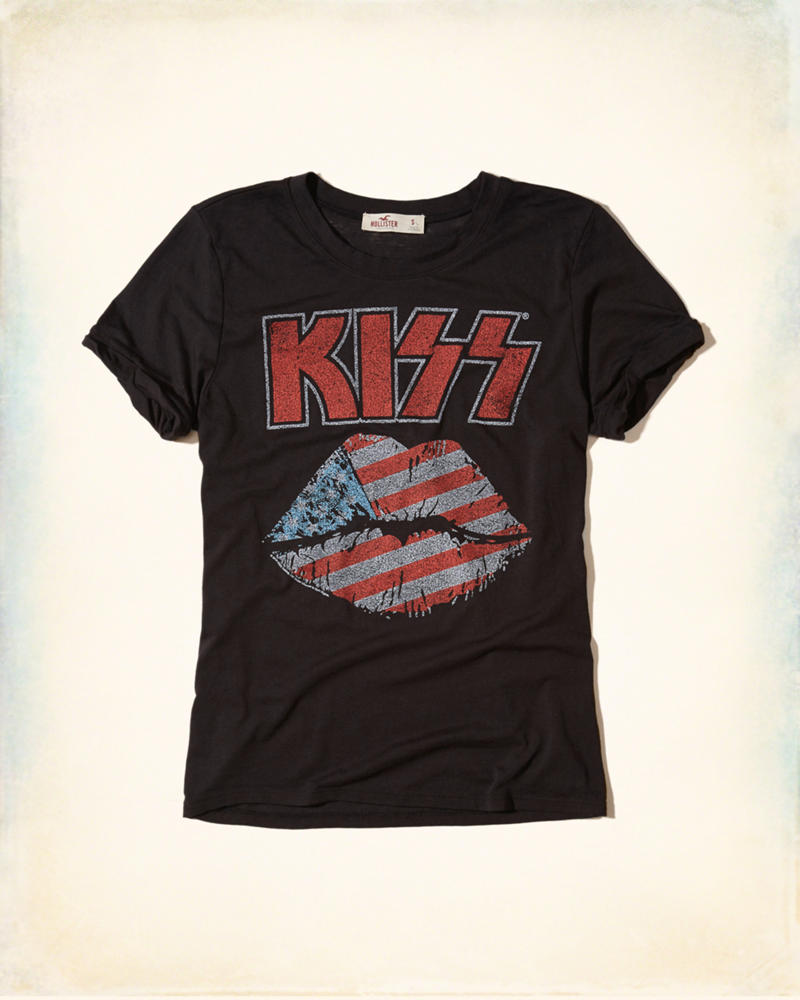 Or Weezer - which the husband thought was beyond epic. I was with the 12yr old on this one. Who?
Grey again at ASOS with Metallica.
ASOS Tall (sorry) Metallica Washed Oversized (doesn't look v oversized to me..) tee £20
Now personally, I fear a glimpse of doughy white muffin might not be what the designers at Topshop had in mind when they put the "nibble" bits on this tee so I may swerve this one, but if you're more partial to your stomach exercises than I am, go for it.
AC/DC Motif Nibble Tee from Topshop £26
Slightly more wearable at Urban Outfitters (actually the more I look, the more I love that AC/DC one - flobby bits that poke through the holes included. I can tell it's that perfect, lived in jersey that actually hangs very well, even over love handles. Maybe not ones that poke through mind).
Nirvana Graphic Black T-shirt from UO £28
Now this is going to divide but I think it's so wrong it might just be right? I wouldn't be also wearing the Hell's Angels jewellery with it - just to make that clear.
Reclaimed Vintage Ramones Band Lace Up Tee - £45
Like I said - I love the idea of these, under a sequin jacket with a pair of skinny black jeans, or how about going the full hog in a leather midi skirt or leather joggers? Silk joggers if you're feeling less groupie.
Alternatively, how about sequin skinnies, tee and a tuxedo style black blazer?
And speaking of sequins, the other reason I thought it was apt timing to do a blog on these was after coming across some sparkly tees whilst researching my sequin tops yesterday.
Grey Sequins at River Island £24
How about sparkle instead of sequins? Get your metallic on. Ok so skulls aren't entirely the most festive motif you could rock but at least you can wear this way into the Summer.
Grey skull metallic print boyfriend t-shirt £22
Black Tiger Print Boyfriend from River Island £18
And there's even a v neck tee for those of you who love a v neck. Have to say - this, with piles of necklaces on. Oh happy days.
White Crew Neck Cut-out Boyfriend T-shirt £20
Finishing with a couple of potentially more useful in the Winter versions - good old long sleeves.
Kiss & Tell Long Sleeve Raglan Tee with Kiss Print £22
Oversized AC/DC tee at ASOS from Kiss & Tell £22
Or just plain message versions from Mango.
Message cotton t-shirt from Mango £15.99
But tonight it has to be more glam than a tee (although it's tempting... I reckon if you throw a sequin jacket over anything it makes it party enough), however I couldn't make my mind up.
So threw the two options for consideration over to Instagram. Big party - not a ball but almost a ball.
The black sequin dress is five or six years old from All Saints and the white one is from Self Portrait and I've only worn it once (shame on me). Black velvet *what would I have done without them* boots from Penelope Chilvers. The 12yr old thought the black one was too short (it has a v low cut back) and the white one too Summery. Her friend thought the black one was perfect ("you've got great legs" "can I adopt you?") and didn't like the white.
The husband loves both but said that the white one was "very Westworld". He meant it as a compliment, I took it as not so much of a compliment. But the fact he likes both is a revelation.
So... which did Instagram pick and which am I going to wear tonight? (or should I have bought a band tee to wear with silk joggers and a sequin jacket? Next time).