It's been my Must Have for years.
Max Factor mascara.

Over the years, I have strayed, I have spent more, I have spent less. But I always, always come back.

Why? They're infinitely better than cheaper alternatives and they're as good, actually I think they're better than much more expensive competitors.

They also last. There's nothing more frustrating than having spent a significant amount on a mascara, only to have it go gloopy (not the technical term, I fear) before the darn thing has been used up. This was one of the issues that people said they had from the feedback last time - and it was always with the more expensive mascaras (I'm sure cheaper ones do it too but you would expect a better product if it's a higher price point).

I've never had this happen with a Max Factor mascara. So why else do I like them? At this juncture, I should point out, as I always do, that this is not written from an expert's viewpoint. I have teamed up with Max Factor to look at their new products from OUR perspective. This is from me - as a consumer like the majority of you - and is my personal, not professional (as I have zero qualifications for that) opinion.

Max Factor mascaras work. I'm not a subscriber to the "natural" looking eyelash brigade. I like to look as if I have LASHES. However I appreciate that the Ru Paul look isn't perhaps for your every day (albeit my go to look for nights out) and I've always found the Max Factor mascaras offer that option. You simply apply more to get a different sort of look.

I think I have pretty much tried them all. Which is my favourite?

Well that will be the Masterpiece Max £9.99 from Boots



And.. the newest version which I've started using recently and LOVE - Max Factor Lash Crown Lash Defining Mascara £10.99 from Boots.
I find that I am more comfortable using a thinner brush with a longer wand. The formula for both mascaras is the same - as I've said, it's the perfect viscosity which stays the same and doesn't ever get thicker or stickier.
But it's the crown end of the brush that I love. This is perfect for adding extra length and texture to those usually hard to reach lashes at the outer end of your eye. So whilst for YEARS I have been a Masterpiece Max fan, I have recently been persuaded by the Lash Crown Mascara.
I have also tried False Lash Effect (how could I not with a title like that) but for me - the brush is slightly too bushy for my liking. It's more of a hairbrush (my phrasing here...) whereas I prefer the thinner version of the MM - let's say it's a comb... clear as mud? However the formula of the product does give the thickest and most luxurious lashes out of all the Max Factor mascaras I have used in the past.
But now there is a new player in their fold. Dark Magic Mascara £11.99 from Boots.
Now one thing I hadn't clocked that made a difference is the actual shape of the packaging.
This was something that I've noticed makes a difference with the new Dark Magic, which I have been using for a couple of weeks now. For me - it combines the best of all my favourite Max Factor mascaras - the perfect wand, the ideal brush with extra detailing on the tip and a simply luscious and luxurious formula.
I have honestly never noticed how much a difference the shape of the packaging makes. I KNOW - what sort of muppet am I? But with the new casing of the Black Magic being so unusual - it is ergonomically designed dontcha know - the first thing you notice when you go to use it is how comfortable and easy it is to hold (that'll be the ergonomic thing. Boom!).
The second element that makes it a dream to use is the brush, which is a wave brush (you can actually see from the pic above!). Truly the Goldilocks of brushes. Not too thick and not too thin. Like THE perfect hairbrush (usually the one you have for years and then leave in the back of a taxi or on holiday...)
Now. You apparently can create an awesome looking set of lashes with just one stroke of the wand with the Dark Magic, but I'm going to fess up and say, I am not pro enough to be able to do that.
However, it certainly was exceptionally easy and quick to get incredible looking lashes with very little effort. Definitely all down to the ease of application thanks to the shape of the wand, the "wave action" brush and the formula of the product which is the perfect texture for adding volume without turning your plethora of lashes into just 5 really thick ones.
And here we are.. ta dah!
Other products that I used for this look.
Brow Shaper Pencil £7.99 in brown
Max Factor Masterpiece Nude Palette Contouring Eyeshadows 01 Cappuccino Nudes £14.99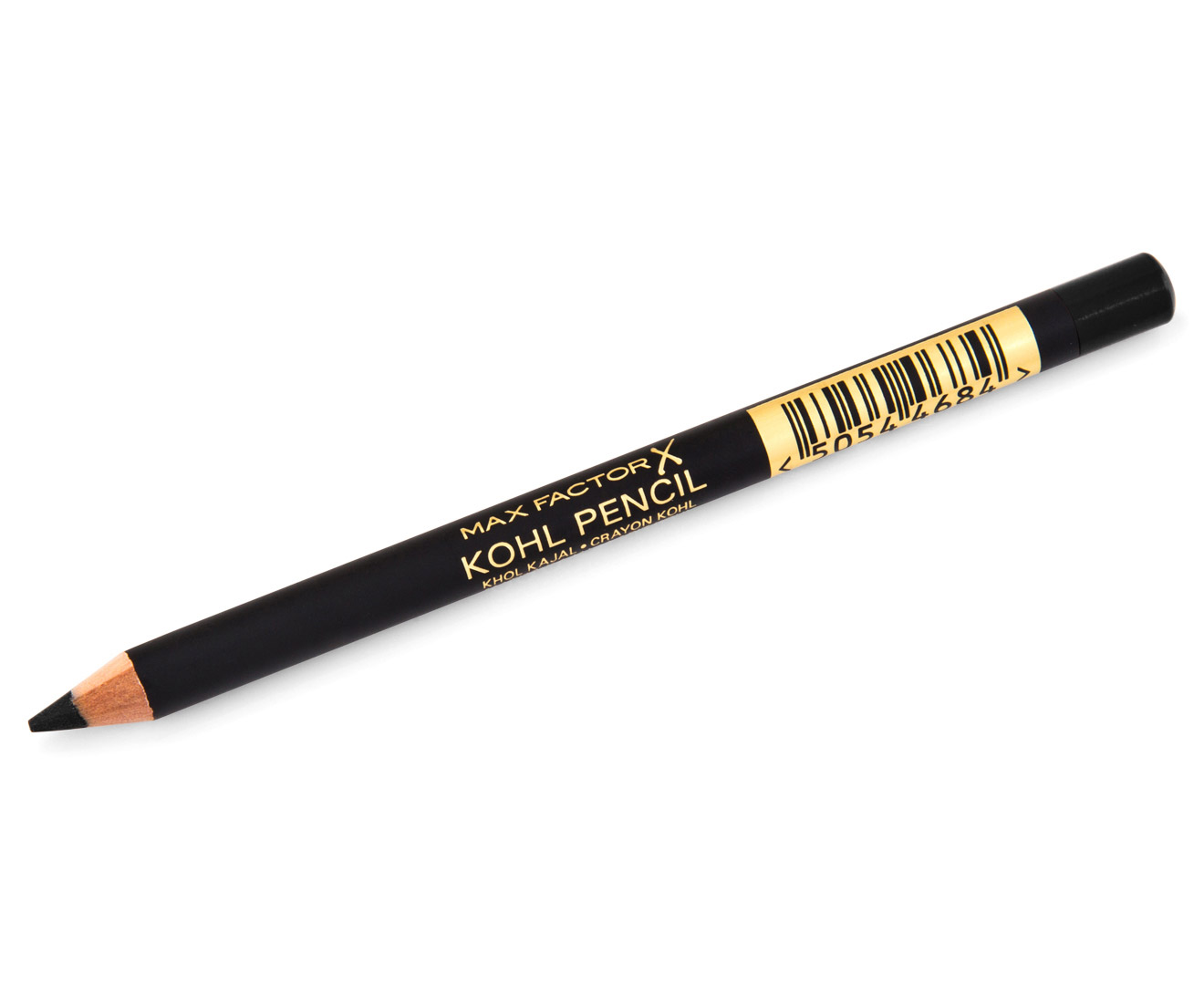 There will be more on the rest of our make up next month and LOADS of the questions that you raised last month will be answered. In the meantime, if you have any more, do holler.
With regards to mascara, the only other point (apart from gloopiness) that was raised, was an issue some people have with their mascara "shedding" (small black marks/smudges on your face during the day). I have had this with others that I've tried (which I won't name) but genuinely, it's never been a problem with any of the Max Factor ones I've used And yes, I do try a new one every time it comes out and have pretty much used them religiously since I graduated from Collection 2000 in the mid 90s. I will say that the Dark Magic is definitely as good as the Masterpiece Max and the Lash Crown Mascara but is in fact, easier and quicker to apply to get the same results.
Would love to know what your thoughts are on mascara? Are you already a fan of Max Factor and if so, which one and why? Do you have any mascara issues? I will happily take them back to the team at Max Factor and come back with answers!
This blog was written as part of my paid partnership with Max Factor. All opinions are my own, unedited.