Somewhere I never go...
...yes it's beauty again but this time - make up.

I wear so so little make up, any vaguely normally fan would be horrified. Ok so maybe that's wrong that I don't *wear* much, but I definitely don't buy much.

...writing about make up. But finally - there is a makeup I've found that I can really get interested in. Because it's amazing. It lasts, it's easy to put on, it's vaguely magic in that it does what it says on the tin (green eyes look instantly greener - make up for different eye colours, perfect for those non pros amongst us) and it's not Tom Ford make up prices (lovely make up but having to sell a kidney every time I want to buy an eye liner wasn't a priority for me).

I know (as usual) I'm late to the party but I've recently discovered Charlotte Tilbury makeup. It's also really accessible. I bought mine in Selfridges (always far more happy to part with my cash after a glass of fizz at lunchtime) but you can order online from Net A Porter, Charlotte Tilbury direct or perhaps most easy (dare I say dangerous..) - you can click and collect with John Lewis from Waitrose (we have a Waitrose garage so I can even just get things with the petrol!).

What do I rate? First up - I would just buy this kit. Disclaimer - I haven't tried the mascara... and I have just spent (a paltry sum of money but it works) on a Max Factor one as I mentioned in my last post but it makes sense to buy this kit. It makes super sense.

Charlotte Tilbury Quick 'N Easy Smokey Evening Eye Look £55



Clearly this is a smoky eye kit that some (most? eek) would keep for a night out but my inner raging rocker still thinks she's Chrissie Hynde so I whack this on most days (and there's me saying I don't wear much makeup. Own is clearly what I meant - OWN. Oh and I don't wear foundation or a bright lippie but I wear enough eye makeup to look as if I'm going clubbing. Most days..).
The first item I bought from the set above is the eye liner. I won't leave the house without eye liner (or mascara - I would put one of these on if the house was on fire)
Rock 'N' Khol Liquid Eyeliner £19 in Verushka Mink
Except it's NOT a liquid eyeliner as I know it. Which I am v scared of. This is old school crayon-esque except it has the staying power of liquid. I don't know if this is why it's called that, but to a none expert - this is what it does, which makes it EPIC. It's amazing. I can put this on in the morning and go out out in the evening without having to retouch my make up. I have never ever been able to say that about any eye make up ever. I did have to retouch my blusher. But I don't wear CT blusher.. hmmm maybe I should look into that today - I do need new new blusher.
I have a grey one which they call mink but is actually a charcoal grey with a teensy hint of brown to it. Slightly less Black Sabbath on me than a true ebony.
Then I also bought an eye shadow, eye liner thing (I did say this wasn't my area of expertise). Love. Again - the most amazing staying power.
Charlotte Tilbury Colour Chameleon in Amethyst Aphrodisiac Eyeshadow £18
If you scroll down on the John Lewis site, it says what colour is for what eyes. This is for green. And it works.
The one thing I will say that I have found irritating is that it does need sharpening super regularly. Maybe others don't find this or I am super heavy handed with my whacking on of product. And my current double pencil sharpener doesn't work with it so I need to order the CT one (out of stock every time I try and go and buy it!).
BUT I've found it in stock at Net A Porter so frankly, I'd just order everything from there anyway and get it all delivered for a fiver.
Pencil Sharpener £5
The last thing I use daily on my eyes is a colour palette and I was lucky enough to be given this for my birthday (thank you gorgeous girlfriends!). It is amazing. Staying power again like no other and so so easy to apply.
Charlotte Tilbury Luxury Palette The Rock Chick £39 The glitter square is a "pop" (their words not mine) and you just use your finger to apply (music to my lazy ears). And yes obviously I whack mine on for the school run. Disco a go go chez moi.
When it comes to the removal of make up though, I have not moved on at all. I have tried others, I am sent others and I always always go back to my two favourite. For the removal of eye make up?
That'll be the completely magic Lancome Bi-Facil Makeup Remover £21.50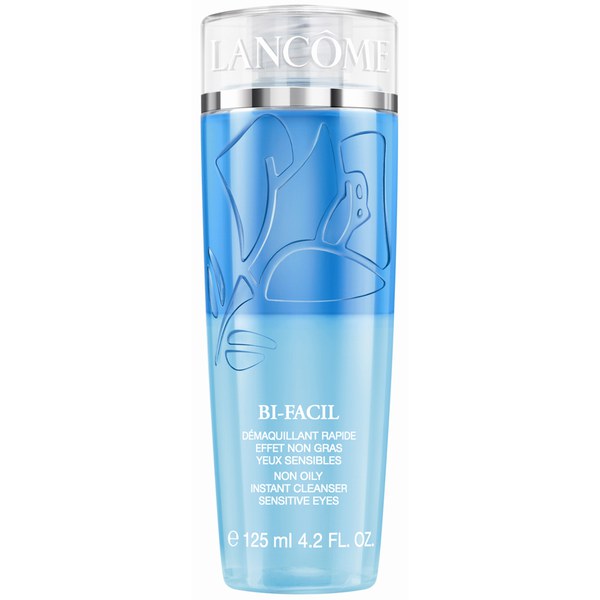 Well I say that... then today (I started writing this at 6am this morning), I ended up in Fenwicks at the Charlotte Tilbury counter to buy a sharpener (success) and somehow also ended up buying this. It has one of those press down tops that you just put your cotton wool pad on. Never let it be said I'm not a sucker for a gimmick. And I am in dire need of a new one. I will report back as to what I think of it.
Charlotte Tilbury Take it All Off Genius Eye Make Up Remover £24
I will say though I didn't rate their blushers and am going to buy either another Nars Orgasm or this one, which I actually prefer to the Nars one. It's supposed to be a highlighter but I (and everyone else I know who has it) use it as a blusher. It's amazing. It's the one thing that people stop and ask what you've got on your cheeks as they look so good.
Face Stockholm Highlighter in Healing £22 I promise you, it's pinkier than it looks here.
When it comes to things I love and rebuy - Emma Hardie is my number one product for cleansing. I also absolutely love their facial oil. I have to confess, I think the serum you can get from them is just *ok*, but the oil (and I'm not normally an oil fan), is absolutely stunning. I also like (but possibly don't love love love) their moisturiser (however it does give a fabulously dewy finish after the oil). Still to find my holy grail moisturiser.
The Moringa Balm cleanser though is my favourite cleanser ever. This kit from M&S is worth over £100 for £49. The cleanser on its own is £38, let along the full sized bottle of oil and mask (which I haven't tried...).
Radiance Renewal Kit from Emma Hardie from M&S £49

Another product that I love and use again and again, especially this time of year, are the Elizabeth Arden Eight Hour Cream Lip Tints. This year, my lips have been like sandpaper. So as well as blasting them with Blistex (all the glamour), instead of drying them out with other lippie, I resort to carting one of these around with me and applying at every opportunity.
And I've found them for a steal on All Beauty - I have the plum on and it's usually £20. £9.75 here.
It looks a scary colour here - it's not. It's basically slightly darker than lip colour. Perfect. Very sheer - just a hint of a colour.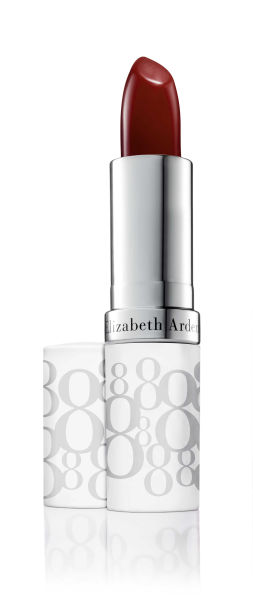 Self tan I've gone back to the original (for me anyway). I did for a couple of years use (and love) Cocoa Brown but last year when we went to Florida, I couldn't get it at the airport. And so (begrudgingly) spent the cash on the St. Tropez. And would do again. Cocoa Brown is good, but this is just better. Better in that it lasts longer, it doesn't come off on the sheets (I know other people didn't have this problem with Cocoa Brown but I did), it fades more evenly, it's simply The Best. I'm still using my (larger than this I think) bottle from last October (and I am a regular ankle tanner - don't ask) so it does last for eons as well.
Self Tan Bronzing Mousse from St Tropez £20.50
So that's my current must have buys. Would love to hear about anything you rate - especially in the Charlotte Tilbury range. Not that I need any more persuading but...
Finishing with outfit from today. Trip to London and it was deliciously warm. Curiously mild and no I'm definitely not complaining.
1970 jumper - Bella Freud
Fluid wide leg cropped trousers - Whistles
Copeland glitter trainers - Air & Grace
Coat - Alexa Chung at M&S
Tools bag - Balenciaga
Oh and the Rixo dress which I found today from yesterday's blog. A very marmite reaction on Instagram but I have to say I love it.
Penelope Dress - Rixo London
Tomorrow, I will be back with an item that is literally everywhere. You can't possibly get through the season without a pair of these (any guesses?).